St Mary's Book are delighted to offer the following : -
220 For 2020 David Hockney.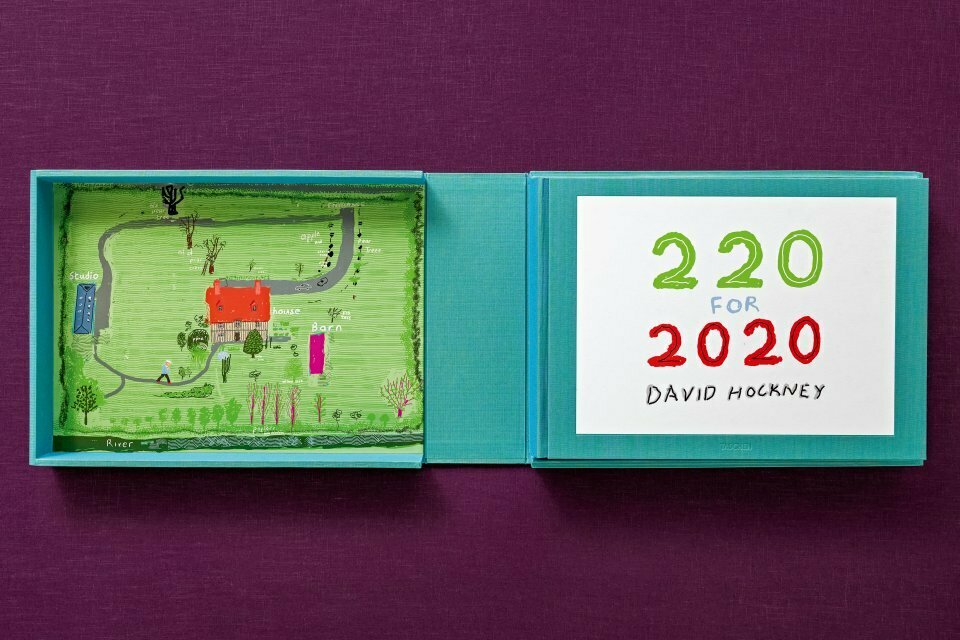 Only 100 copies of each the lowest number issued by Taschen with a usual limitation of 250 they have now all sold out with Taschen, with prices set to soar secure this set in as new condition.
Art A
Art B
Art C
Art D
POA,
We also have Art D available to purchase on its own. Please e-mail for prices.
Locked down in Normandy, David Hockney closely followed the changing seasons, using his iPad to spontaneously depict his impressions of the surrounding landscape.
The project became a lifeline for him, and a message of hope he offered to us. For this artist's book, Hockney has compiled
220 (plus four bonus) iPad paintings from 2020
, each illustration tipped in on blue paper stock. The book is
accompanied by an extra volume with facsimiles
of two sketchbooks
created in the build-up to the project.